Merck Curiosity Cube
Life Sciences Company, Merck who have a site in Irvine, toured across Europe throughout the Summer with their purpose built 'Curiosity Cube' used to promote careers in the science sector.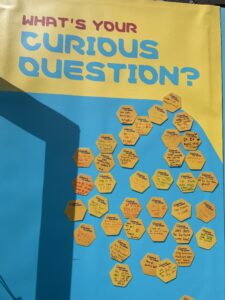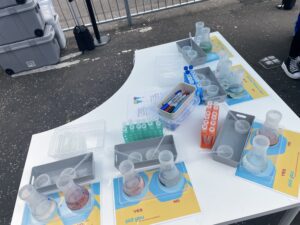 The Curiosity Cube visited four schools in North, South and East Ayrshire along the way. This interactive tool aimed at young people aged 8-13 taught pupils about their unique microbiomes and the important role it played on their overall health through three different experiments. All experiments were led by Merck employees, allowing visitors to meet real-life scientists and learn first-hand about STEM careers. There was no doubts about the 'curiosity' this cube sparked in the young people!