Ashleigh (Scotland) Ltd Construction Partnership Project 2022
After a meeting at Belmont Academy six years ago, Ashleigh's Managing Director David Smith, recognised a need to develop partnerships with local schools and colleges to generate more opportunities for students and help increase their employability skills …and so the Construction Partnership Project (CPP) was formed.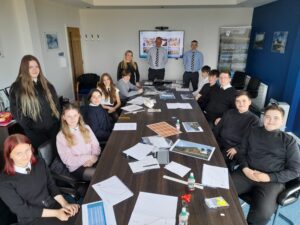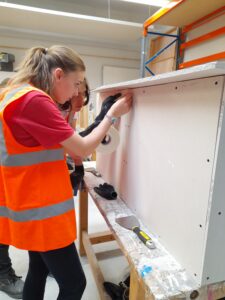 Established in 2016, in collaboration with Ayrshire College and Belmont Academy, the Construction Partnership Project develops students understanding of both trade and professional roles within the industry. Ayrshire college deliver the trade aspects of the project: Joinery, Taping and Bricklaying. While Ashleigh focus on the specialised job roles such as: Architecture, Surveying and Planning.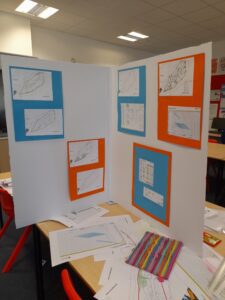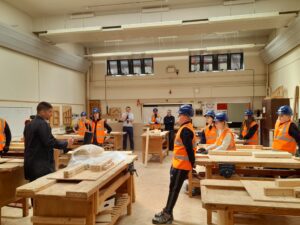 Throughout the project students gain knowledge and skills in the areas involved in a construction project; from designing a proposed housing development, creating timber wall panels, costing the project, and planning the delivery of the project – students learn 'real life' work skills that wouldn't be taught in a school environment.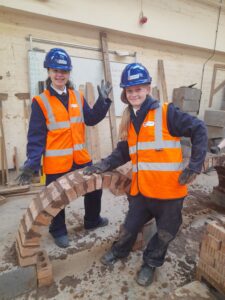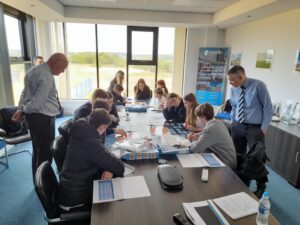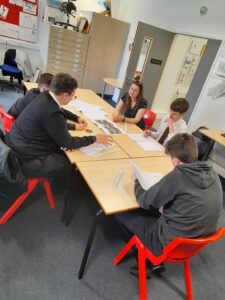 "Construction Partnership Programme 2022 was our 5th project to date; twelve Design & Technology pupils from Belmont Academy, were chosen based on their career aspirations, with an awareness of equal gender representation to encourage females into the industry.
The students were split into three groups and within each group there were four job roles, allowing each young person within the group to take on a specific role: Project Manager, Architect, Surveyor and Contracts Manager.
The project concluded with team presentations at the Ashleigh boardroom, in front of a panel of judges. Students were then able to showcase their design ideas and highlight the importance of working within a multi-disciplinary team.
Each member of the winning team received a trophy, and a team prize of a day out at the Escape Rooms in Ayr. The students are also being put forward for a Silver Crest Award. During previous years some students have even went on to secure an apprenticeship with Ashleigh, leading them straight into a positive destination when leaving school!" 
Lauren Cahir, Community Coordinator, Ashleigh Scotland Ltd
"Ashleigh Scotland Limited have always been committed to working with young people to promote careers in construction and encourage positive destinations for school leavers. We provide opportunities for young people to experience the world of work within the built environment and pride ourselves on the career prospects we nurture through our 'Organic Growth' business model."
David Smith, Managing Director, Ashleigh Scotland Ltd