Bridgend Motor Group
"At Bridgend we are heavily invested in our future workforce through Kickstart scheme and our Training Academy so the natural thing for us to do is to invite young people from local schools in for their work experience programme.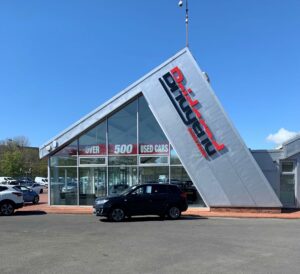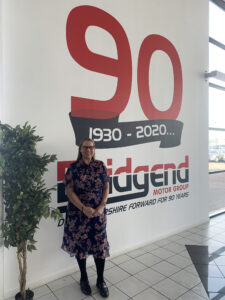 It's fantastic to see how keen the young people are and they are hands on from day 1 being teamed up with one of our experienced tradesmen and taught the ins and outs of daily life in the motor trade. Our existing workforce enjoy having the young people on site and it's especially good for our own youngsters to take on a "buddy" role and show them the ropes! 
We continue to support the work experience programme as we believe that getting young people involved in the workplace early on helps them choose a career in the motor trade. If they are keen we would get them in for Saturday morning jobs whilst at school or college hopefully leading to them choosing Bridgend as their career path. Young people are the future of not only our business but every business!"
Bridgend have supported the work experience programme since 2008 over all three local authorities at their branches in Kilwinning, Ayr & Kilmarnock and recently hosted a pupil from Greenwood Academy.
"Aaron is a lovely young person! He actually got great feedback from a customer as during his lunchbreak a customer approached him and another young man in our workshop and asked for directions to our reception. They both took time to bring her round to reception and show her where to go. She came in to us and praised them for their help.  
The tech he is working with says he is really good and keen and hard working." 
Alison Mitchell, Bridgend Motor Group